SHARING CONSERVATION LESSONS
The Galapagos Report shares diverse perspectives about how to meet the challenges of living in balance with our natural world.
n the 2017-18 edition of the Report, we are proud to showcase grassroots initiatives from within the Galapagos community alongside stories of innovative science and thoughtful policymaking. Each article concludes with a set of recommendations for decision-makers, intended to help guide positive changes in Galapagos.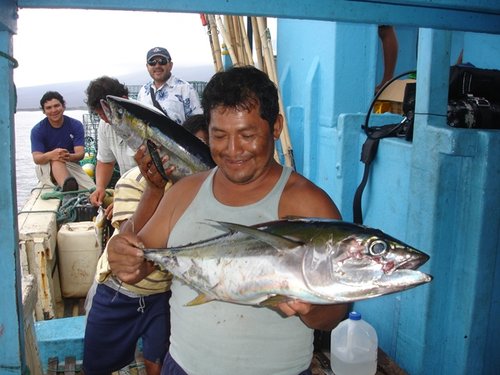 New projects connect conservation and local livelihoods by proposing ways to appropriately value Galapagos natural resources, and by empowering community members to co-manage those resources.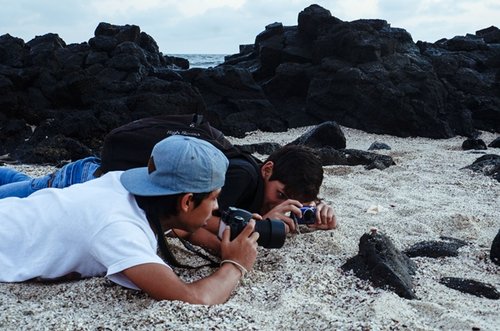 Women and youth are taking the lead in protecting the archipelago's future through their engagement in such diverse endeavors as photography, veterinary medicine, and the fight against plastics.
Scientific institutes and government agencies confront new challenges in the management of invasive species in the ocean and on land.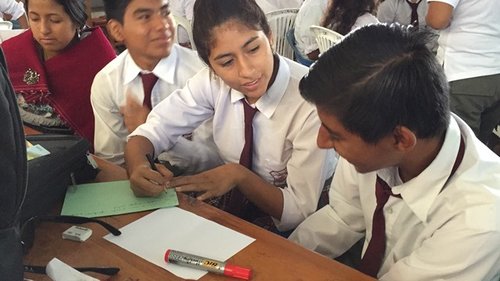 Education programs are inspiring both young people and adults to better understand and protect their home.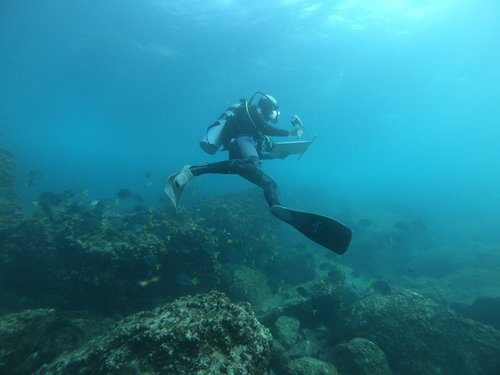 Agricultural producers, divers and scientists are collecting new data to inform management of marine and highland ecosystems.
Foto de cabecera: Iguanas marinas juveniles en la isla Isabela por Jem Dodia