Mauricio Castrejón[1], Cesar Viteri[1], Pablo Obregón[1], Jerson Moreno[1], Harry Reyes[2]
[1]Conservation International, [2]Galapagos National Park Directorate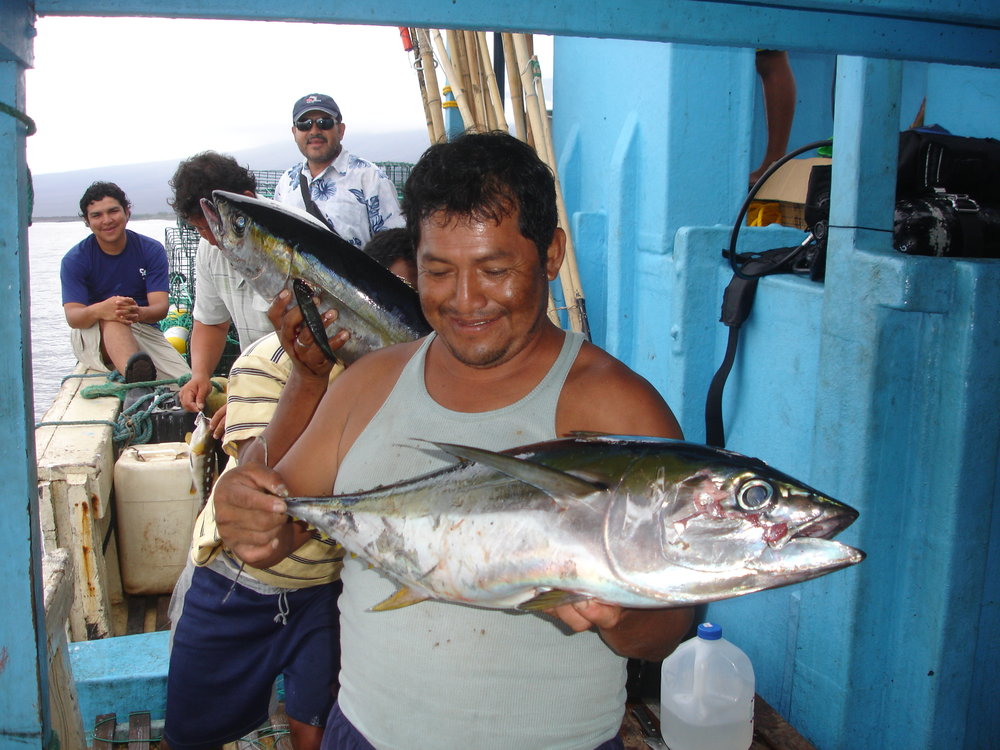 Figure 1. A Galapagos artisanal fisherman holding a yellowfin tuna. Photo: Mauricio Castrejón
The first image of tuna that most of us remember from childhood — especially those of us from urban areas — is that of a logo on the label of an aluminum can. Canned tuna is the only form of tuna available to most people around the world. In Galapagos, however, residents are fortunate to have access to different species of whole and fresh tuna throughout the year, especially yellowfin tuna (Thunnus albacares). Yellowfin tuna represents an important source of employment, income and food for artisanal fishermen, their families and the broader Galapagos community.
Harvest and consumption of tuna in Galapagos have increased gradually as the local population and the number of tourists in the Islands have grown. Between 1997 and 2017, yellowfin tuna landings increased by a factor of nearly five, from 41.1 to 196.8 tons per year (Castrejón and Moreno 2018). According to the Galapagos National Park Directorate, approximately 70% of this catch is consumed in Galapagos, while 30% is shipped to mainland Ecuador. 
The Galapagos community recognizes the economic importance of the yellowfin tuna fishery. The community also understands the need to optimize the fishery's management, both for economic reasons and to help reduce the overexploitation of species such as Galapagos grouper (Mycteroperca olfax) and other commercially important fish species and marine invertebrates. The key question is how to maximize the benefits generated by the tuna fishery without increasing risks to endangered, threatened or protected species such as sharks, sea turtles and sea lions. To answer this question, various institutions and governmental and non-governmental organizations have developed a holistic, community-based management strategy for the yellowfin tuna fishery, based on principles of ecological sustainability and social responsibility.
TOWARDS HOLISTIC, COMMUNITY-BASED MANAGEMENT
Since 2000, research and management efforts related to tuna fisheries in Galapagos have focused primarily on increasing the catch rate, including through variations of longlining, a technique currently prohibited in the Galapagos Marine Reserve. This focus has generated considerable controversy due to its potential negative impacts on protected species.
Meanwhile, efforts to improve commercialization of tuna in Galapagos have been isolated, short-term, and lacking adequate institutional or financial support. To rectify this situation, in recent years researchers from a number of institutions have conducted studies to better understand the value chain and markets associated with the Galapagos tuna fishery (Haro-Bilbao and Salinas-de-León 2014; Velasco and Anastacio 2014a; Velasco and Anastacio 2014b; Velasco et al. 2014). These studies have assessed the full range of activities associated with the fishery, from the moment a fish is caught until its sale to the end consumer.
These studies have identified various opportunities to generate greater income without increasing yellowfin tuna catch rates. However, the organizational and marketing support fishermen need to take advantage of these opportunities has yet to be established.
To address this situation, Conservation International and the Galapagos National Park Directorate joined forces with the local fishing sector and government institutions to develop a Community-Based Fishery Improvement Project, or C-FIP. This alliance between fishermen, park managers, local businesses, scientists and non-governmental organizations has focused on designing and building consensus for an action plan and timeline for developing sustainable, profitable, and equitable fisheries. 
A C-FIP seeks to improve both the environmental sustainability of a fishery and the well-being of the local communities that depend on it. C-FIP allies work together through a participatory process, creating public-private collaborations, governance reforms, and a sense of shared responsibility.
A C-FIP FOR THE GALAPAGOS TUNA FISHERY
Between November 2017 and October 2018, we built an alliance between 12 governmental and non-governmental organizations, with the goal of designing and passing a C-FIP for the Galapagos yellowfin tuna fishery. 
We started with a comprehensive assessment of the fishery, to determine its level of sustainability and areas for improvement (Castrejón 2018). We evaluated the ecological impact of the fishery and the effectiveness of existing management practices. We also reviewed socioeconomic aspects of the local market, access rights and the organizational capacity of local fishery cooperatives. We took another look at the fishery's value chain to calculate the economic impact of different revenue opportunities (Berman et al. 2018).
We then held two multi-sectoral workshops, during which we used the results of the comprehensive assessment to define a C-FIP action plan. Participants included representatives of the Galapagos Artisanal Fisheries Production Cooperative (COPROPAG), the National Federation of Ecuadorian Fishing Cooperatives (FENACOPEC), the Governing Council of Galapagos, the Ministry of Aquaculture and Fisheries, the National Fisheries Institute, the municipality of Santa Cruz, ELECGÁLAPAGOS, the Charles Darwin Foundation, World Wildlife Fund and WildAid.  At the end of the second workshop, representatives from most of these institutions signed a collaborative agreement to implement the action plan (Moreno and Castrejón 2018.)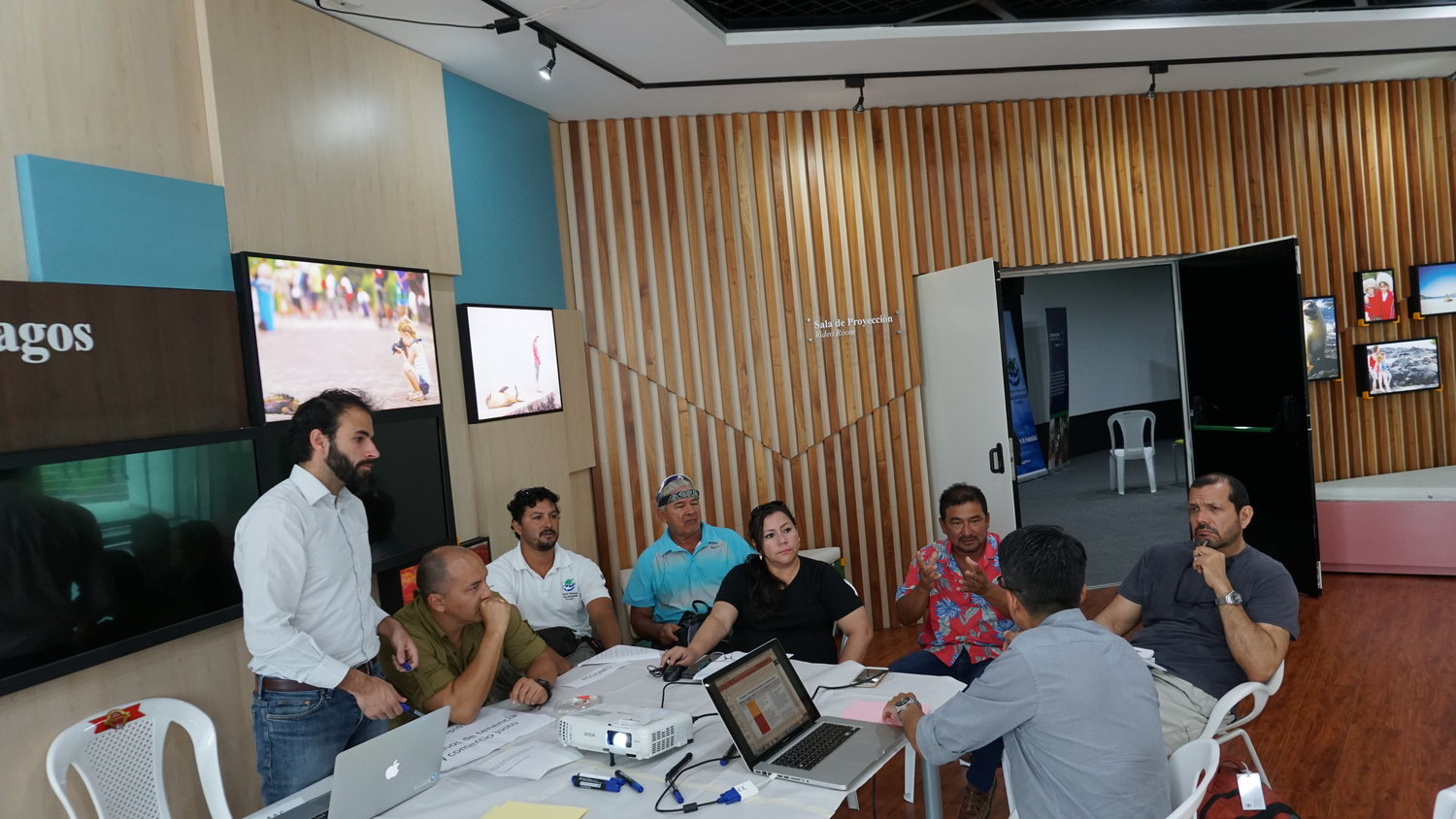 Figura 2. Fishermen, managers and scientists developing an action plan for the yellowfin tuna fishery. Foto: Mauricio Castrejón
The action plan lays out four complementary strategies for improving the Galapagos tuna fishery. The first involves the creation of a commercialization and distribution company called the Galapagos Seafood Company, which will pay fishermen a fair price for their catch and provide access to new markets. The company will work in close partnership with the COPROPAG fishing cooperative, but it will have its own administrative and financial structure. 
The second strategy involves establishing a line of credit called Blue Incentives, which will provide financing to fishermen, cooperatives, seafood restaurants and entrepreneurs that adopt practices that are consistent with responsible tuna fisheries and fair trade.
The third strategy is the establishment of the Galapagos Seafood Innovation Lab, or G-Lab for short. The G-Lab will provide technical and financial support to fishing cooperatives and individual fishermen and entrepreneurs seeking to diversify markets and products. 
The G-Lab will also promote selective and efficient fishing practices and equipment with low ecological impact. Further, it will train and equip fishermen to adopt best practices associated with handling, freezing, and processing tuna, and it will help them to develop value-added products such as canned and smoked tuna, and tuna burgers and sausages. G-Lab will also launch a local fisheries certification program called "Galapagos Seal" to guarantee consumers that the products they buy are harvested in a sustainable fashion. 
The fourth and final strategy involves improving the Governance and Sustainability of the fishery through measures that ensure sustainable yellowfin tuna populations; increase the efficiency of monitoring, control and surveillance systems, and reduce the ecological impact of the fishery on protected species. This strategy also foresees reform of the fishery licensing system and strengthening the capacity of local institutions to respond to external factors such as climate change and the globalization of markets.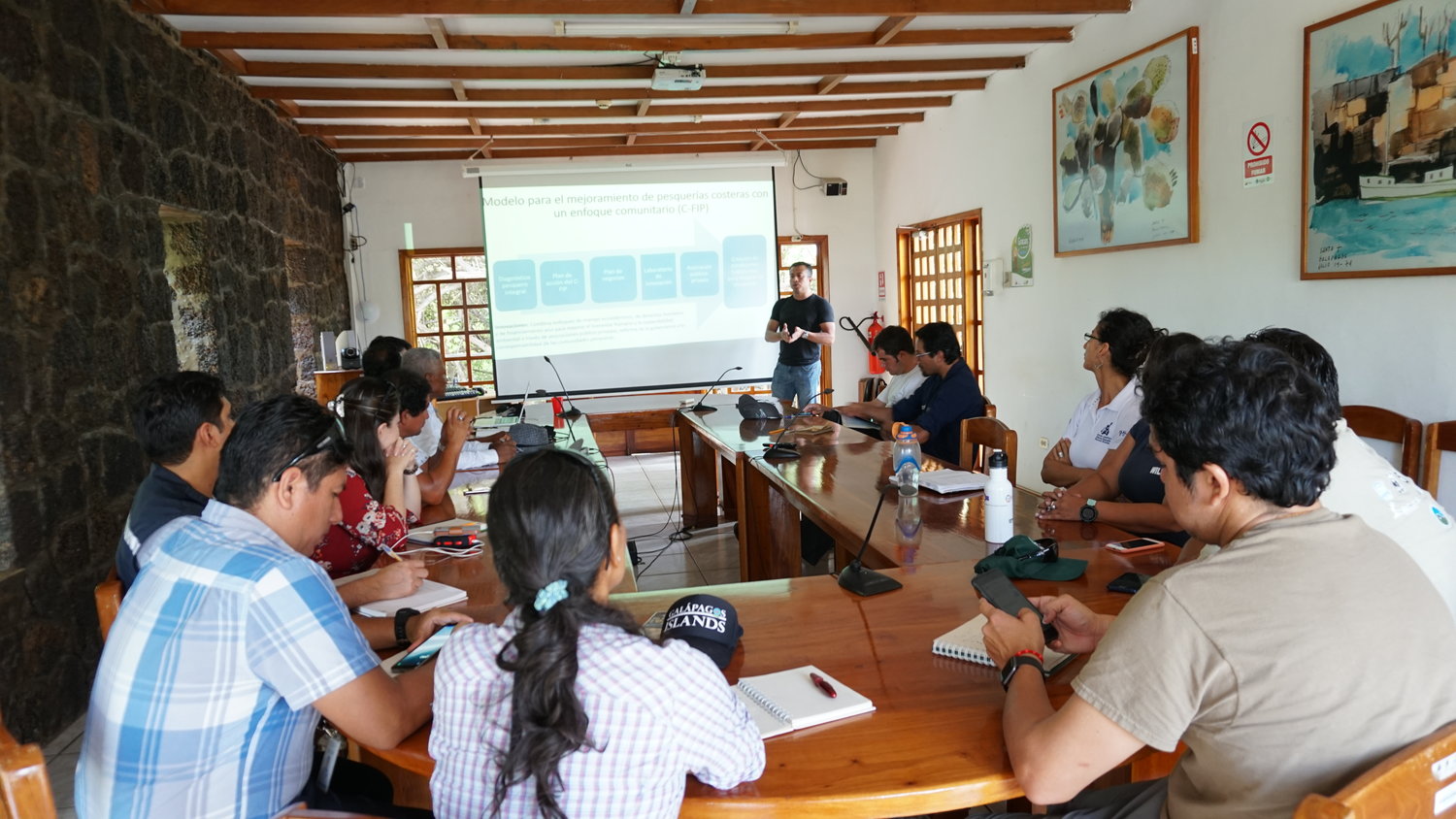 Figure 3. Presentation of the business plan for the Galapagos tuna fishery to the C-FIP Monitoring Committee.
To attract the funding needed to implement the C-FIP, we developed a business plan (see Viteri et al. 2018) that presents costs and benefits of different business opportunities that would be possible with improved management of the Galapagos tuna fishery. Potential investors include the Government of Ecuador, international cooperation agencies, philanthropists and social impact investors.
RECOMMENDATIONS
The financial and human resources available for improving the Galapagos yellowfin tuna fishery are very limited. Rather than directing these resources toward efforts to capture as many fish as possible, we suggest focusing attention on creating favorable legal, operational, market and organizational conditions that will allow fishermen to harvest higher-quality tuna and to sell it locally and internationally through fair trade.
Implementing the four strategies described above will strengthen the capacity of local fishermen and businesses to diversify their market, add value to their catches and reduce the ecological impact of tuna fishing on protected species.
We encourage socially responsible, sustainability-driven investors to invest in the Galapagos yellowfin tuna fishery action plan. Its ecosystem approach and attention to fair trade will result in comprehensive improvements to management and commercialization processes, and will ensure that the fishery grows in ways that are beneficial to both the environment and the local community.
We would like to thank the World Bank's Global Environmental Facility (GEF) and the Common Oceans Program of the United Nation's Organization for Food and Agriculture (FAO) for their generous funding of the Ocean Partnership for Sustainable Fisheries and Biodiversity Conservation – Models for Innovation and Reform. The goal of this project is to promote the sustainable and inclusive development of tuna and marlin fisheries worldwide, including those in the Eastern Tropical Pacific. We also offer a special thanks to and acknowledgement of all the institutions and individuals that have participated actively in the process of improving the yellowfin tuna fishery in Galapagos.
Berman W, G Kobylko, T Kuratomi, D Osorio & K Oswald. 2018. Value chain analysis for artisanal fisheries in Galapagos, Ecuador. AMR final report. UCLA Anderson School of Management and Conservation International. 116 pp.
Castrejón M & J Moreno. 2018. Diagnóstico integral de la pesquería de atún aleta amarilla (Thunnus albacares) con línea de mano de la Reserva Marina de Galápagos. Conservation International. Puerto Ayora, Galapagos. 180 pp.
Haro-Bilbao I & P Salinas-de-León. 2014. Estudio de mercado sobre la demanda de productos pesqueros de las embarcaciones de turismo de crucero navegable en Galapagos. Fundación Charles Darwin. 38 pp.
Moreno J & M Castrejon. 2018. Memoria del taller "Definición de un plan de acción para el mejoramiento integral de la pesquería de atún de la Reserva Marina de Galápagos con un enfoque comunitario". Conservation International. Puerto Ayora, Galápagos, Ecuador. 181 pp.
Velasco M & S Anastacio. 2014a. Producto 2: Análisis de mercado (oferta y demanda) de los productos pesqueros de Galápagos. CORAMIR S.A. Quito, Ecuador. 111 pp.
Velasco M & S Anastacio. 2014b. Producto 3: Alternativas y canales de comercialización para productos pesqueros con potencial para la comercialización en el mercado local, nacional e internacional. CORAMIR S.A. Quito, Ecuador. 52 pp.
Velasco M, S Anastacio & S Salinas. 2014. Producto 1: Diagnóstico de la situación actual de la comercialización de los productos de la pesca artesanal. CORAMIR S.A. Quito, Ecuador. 52 pp.
Viteri C, P Obregón & M Castrejón. 2018. Business plan to support the improvement of the yellowfin tuna (Thunnus albacares) small-scale fishery in the Galapagos Marine Reserve, Ecuador. Conservation International. Puerto Ayora, Galápagos, Ecuador. 66 pp.