Diego Bermeo, Andrés Morales
Galapagos National Park Directorate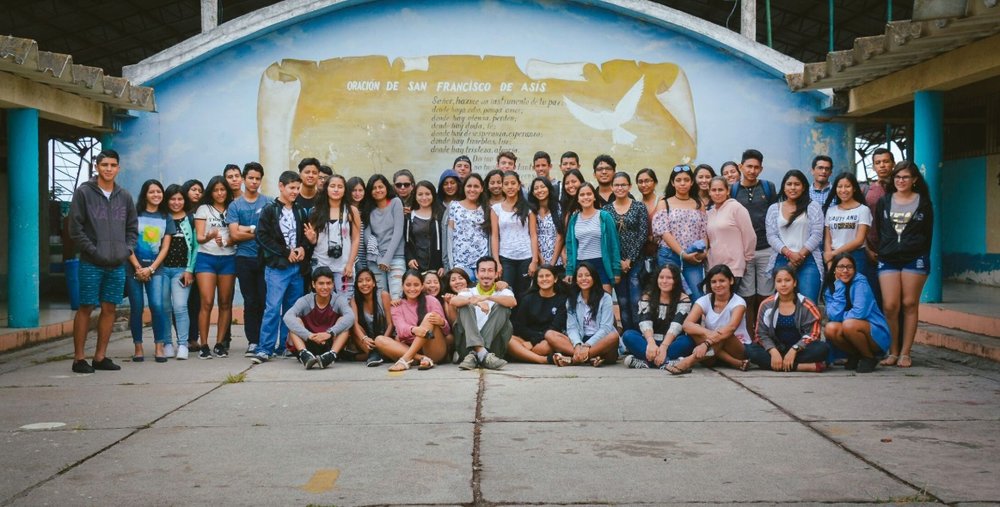 Figure 1. Photography exchange between students from Santa Cruz and San Cristóbal Islands. Photo: Diego Bermeo
In mid-2017, the Naveducando Project, an initiative designed to broaden young people's exposure to different parts of Galapagos, conducted a survey of 432 seventh graders on Isabela, San Cristóbal and Santa Cruz Islands. The survey found that only seven out of 10 children knew an island other than their own. Moreover, on average, these students had visited or were familiar with only two of the 169 visitor sites in the Galapagos National Park and Marine Reserve. 
Convinced that you can only love what you know, and only care for what you love, in 2014 Diego Bermeo, a Galapagos park ranger and photographer, started the Young Photographers of Galapagos program. In December of that year, Diego accepted a request from 10 International Baccalaureate students from the Colegio Nacional Galapagos on Santa Cruz Island, to help develop a photography exhibit as part of a student project required for obtaining their diplomas.
Over time, this initial request has evolved into a program that develops students' skills and knowledge related to photography, contributes to Galapagos culture, and helps young people develop a deeper connection with the place they live, while also learning about the potential threats to the flora and fauna of the Islands. This article describes the history, challenges and successes of the Young Photographers of Galapagos program.
PROGRAM BEGINNINGS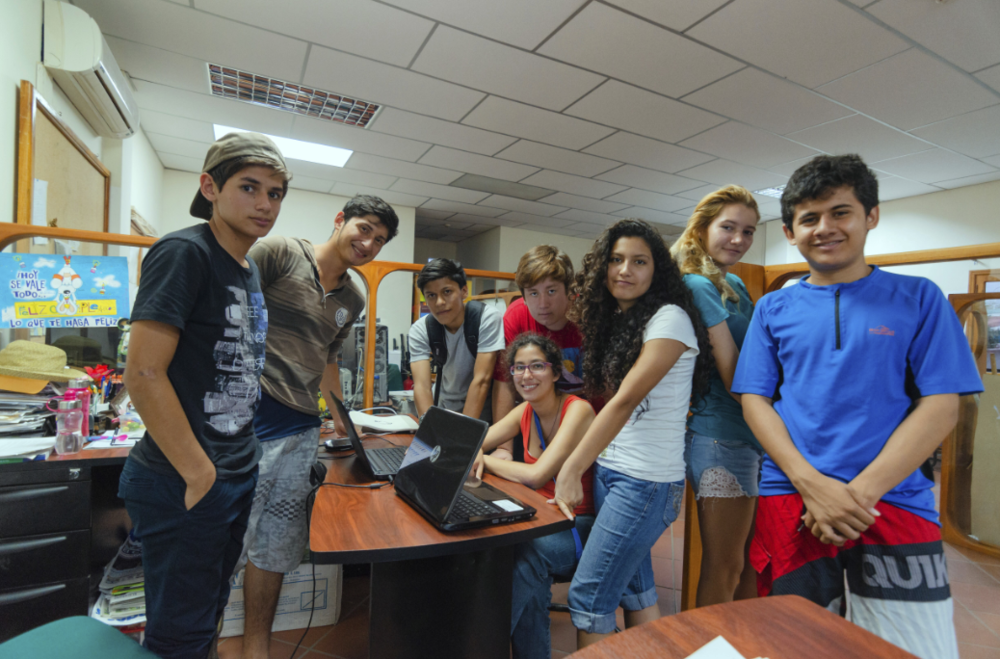 Figure 2. A meeting of the first cohort of Young Photographers of Galapagos in 2014. Photo: Diego Bermeo
Between December 2014 and January 2015, the first cohort of Young Photographers participated in theoretical workshops on photography techniques, which they then put into practice during field trips to Media Luna, Los Gemelos, El Chato, and other coastal and highland visitor sites on Santa Cruz. Together with homework and explanations from naturalist guides and park rangers, each photograph that the students took allowed them to learn about different ecosystems and their flora and fauna.
Figure 3. The Galapalove photography exhibit in February 2015. Photo: Diego Bermeo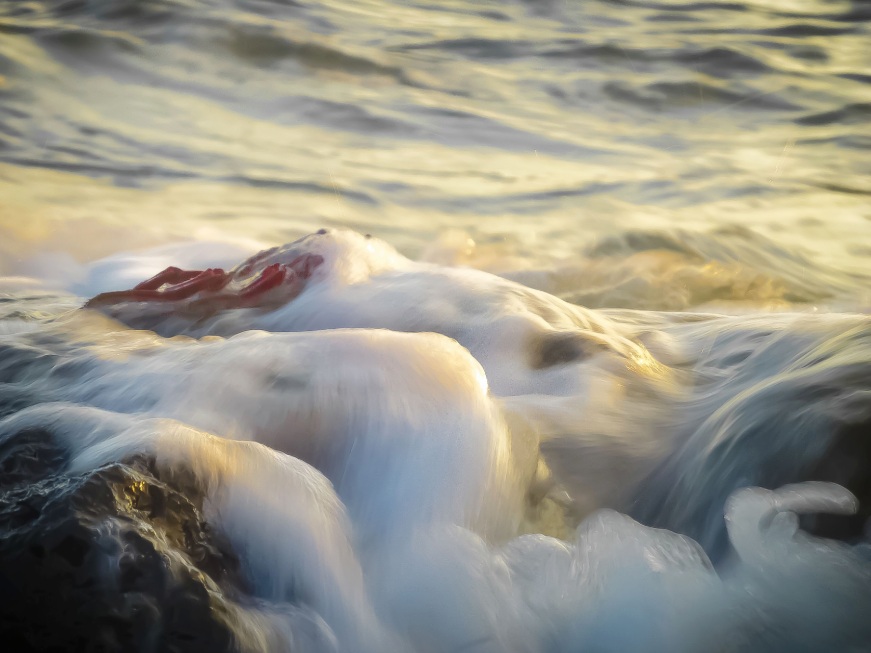 Figure 4. The Galapalove photography exhibit in February 2015. Photo: Leonel Guevara –Young Photographer
The work of this first cohort culminated in the Galapalove photography exhibit, presented as part of the Galapagos Islands' annual provincial festivities in February 2015. The eight-hour exhibit provided students the opportunity to share 20 photographs with over 500 Galapagos residents and international tourists, explaining how they captured the images and the conservation efforts taking place in the Islands. Parents, students and school administrators were delighted with the results, and the program was extended to the 2015-2016 school year and beyond.
The experience of those first few months provided the foundation for a holistic program that integrates technical topics – such as an introduction to photography, correct use of manual cameras, photo composition rules, lighting and editing – with field expeditions to both protected areas as well as urban and rural landscapes.
FIELD TRIPS THAT LINK EDUCATION AND CONSERVATION
Young Photographers participate in 12 field trips each year, each of which begins with a briefing by park rangers who review visitor rules in protected areas. For Young Photographers, the most relevant rules require maintenance of a minimum two-meter distance from animal subjects and prohibit feeding wildlife and use of flash or other artificial lighting.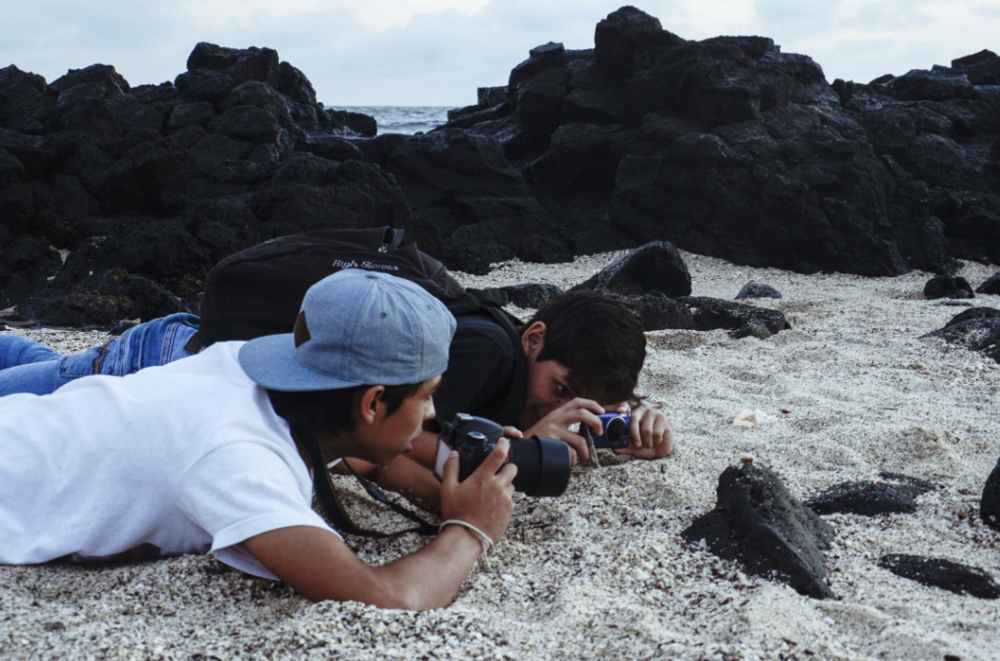 Figure 5. Practicum at La Ratonera beach. Photo: Diego Bermeo
With these rules in mind, students join park rangers in activities like giant tortoise management at the Fausto Llerena Breeding Center, where they learn about the natural reproduction of these animals and captive breeding techniques used to help restore tortoise populations on the Santa Cruz, Española, Santiago, Pinzón and Floreana Islands.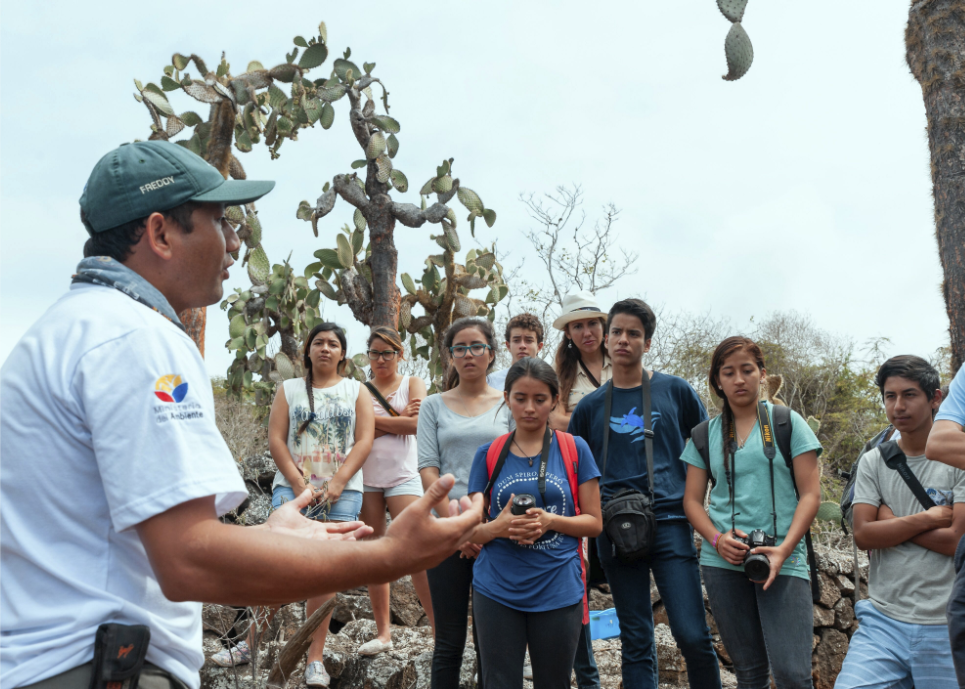 Figure 6. Students learn about giant tortoises at the Fausto Llerena Breeding Center. Photo: Diego Bermeo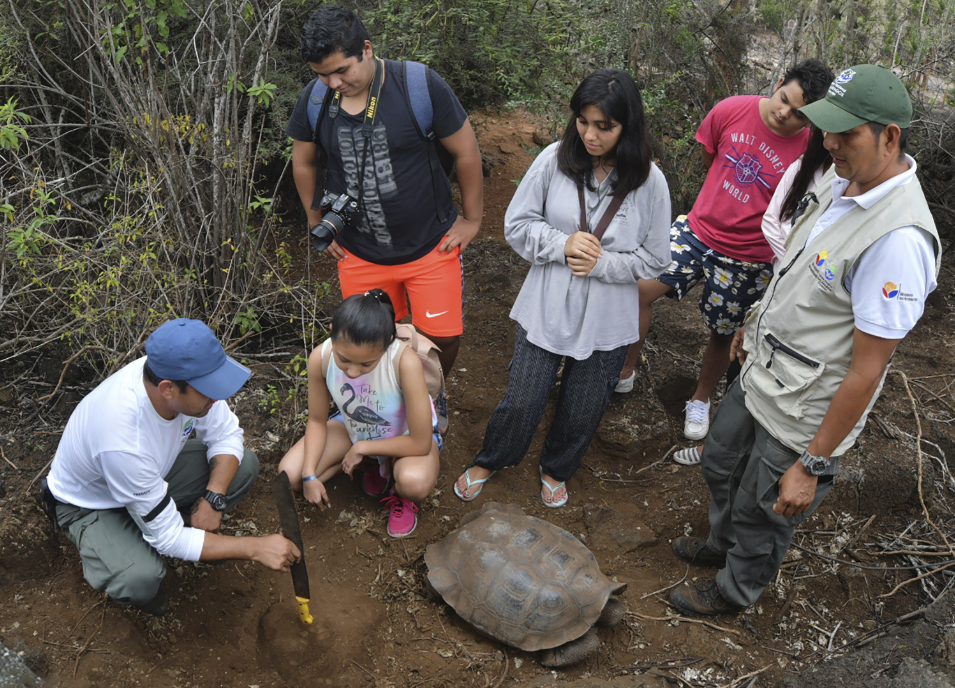 Figure 7. Field expedition to monitor giant tortoise nests. Photo: Diego Bermeo
Field trips expose students to different ecosystems and allow them to document behind-the-scenes conservation activities. Students have photographed park rangers conducting iguana censuses on the coast and wading through thick vegetation and muddy terrain to lay rat traps to protect the Galapagos petrel in its nesting sites on the cliffs of Media Luna, 400 meters above sea level. On every field trip, Young Photographers pepper park rangers with questions about the different field activities they observe.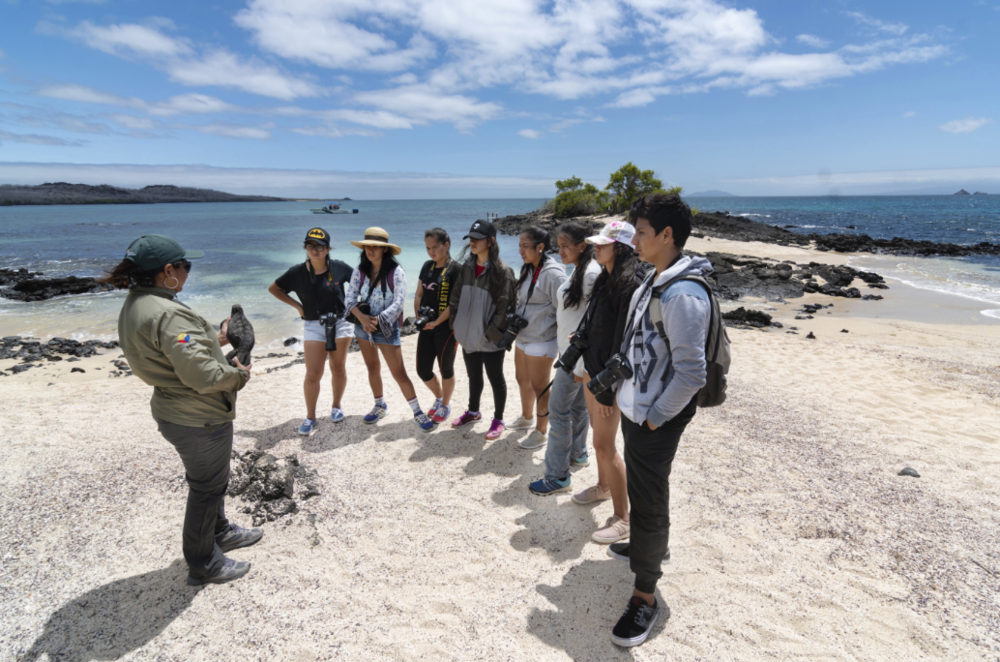 Figure 8. Field expedition to monitor marine iguanas at Cerro Dragón. Photo: Diego Bermeo
Reflecting on her participation in the Media Luna trip, 16-year-old Mariasol Rojas recalled: "Even though the hike was tiring, the photo expedition was an experience I'd repeat without a second thought. Once I reached the top, I was able to see the beauty of the islands. Having searched for petrels, I now understand the importance of protecting them and appreciate the fragility of our nature."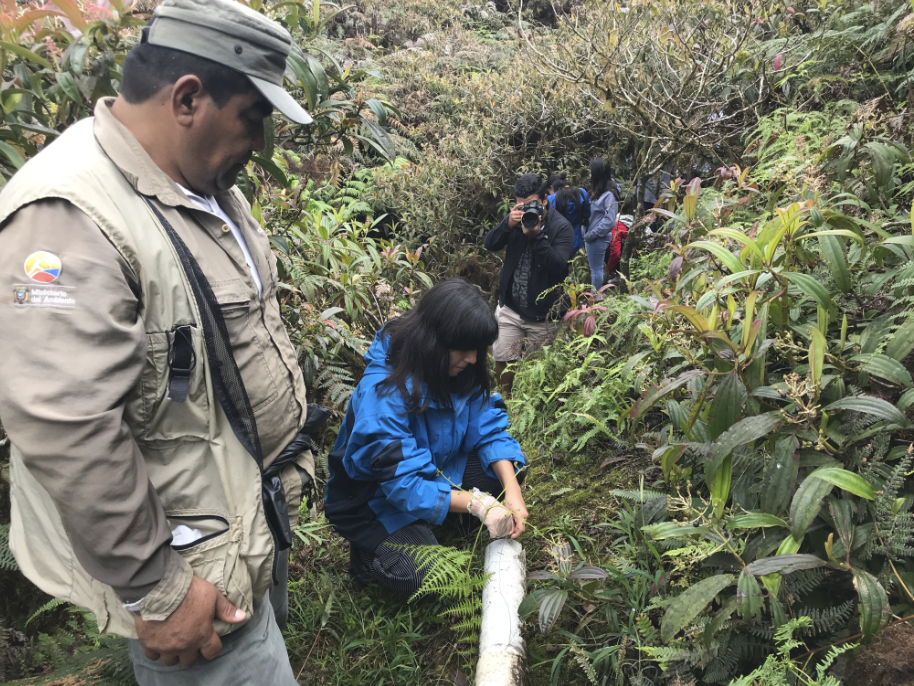 Figure 9. Field expedition to learn about control of introduced species at Media Luna. Photo: Diego Bermeo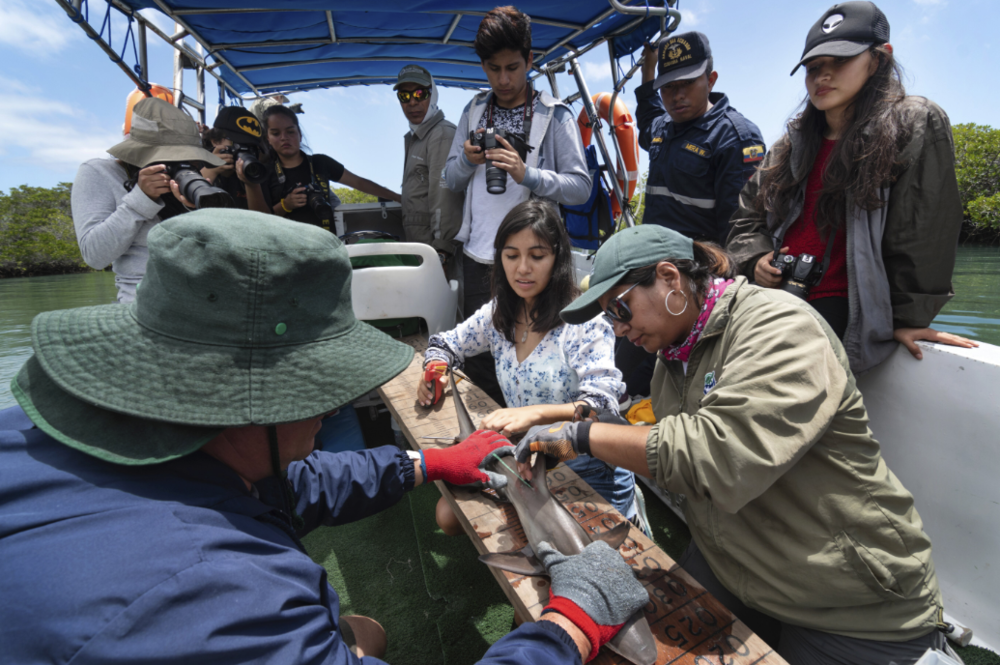 Figure 10. Field expedition to a juvenile shark monitoring site in Santa Cruz (Venecia). Photo: Diego Bermeo
OVERCOMING CHALLENGES
Very few Young Photographers own their own photography equipment. The program provides equipment students can use during the practicums, but some of it has been damaged beyond repair. 
Another challenge is the high costs associated with field trips, printing photographs, accessing private natural areas, and other program activities.
Nevertheless, the instructor and his students, with the support of students' families, have pressed on. They have raised funds for field expeditions by selling food, conducting raffles, presenting movies, and selling postcards and photographs from their exhibits. 
EXHIBITS AND EXTERNAL RECOGNITION
Youth Photographers' work has been shared not only in exhibits in Galapagos but also in mainland Ecuador, and awareness of the program continues to grow. Following Galapalove, a second exhibition took place in Santa Cruz in September 2015 as part of World Tourism Day. In October 2015, we developed an exhibit called "Inside Galapagos," which was hosted by the Benjamín Carrión Casa de Cultura in Quito.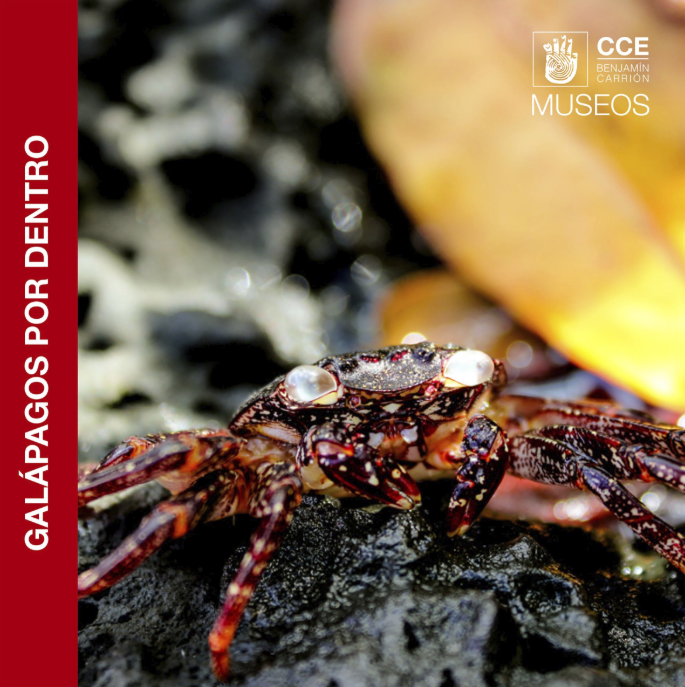 Figure 11. Cover of the brochure for the "Inside Galapagos" exhibit. Photo: Mery Arévalo – Young Photographer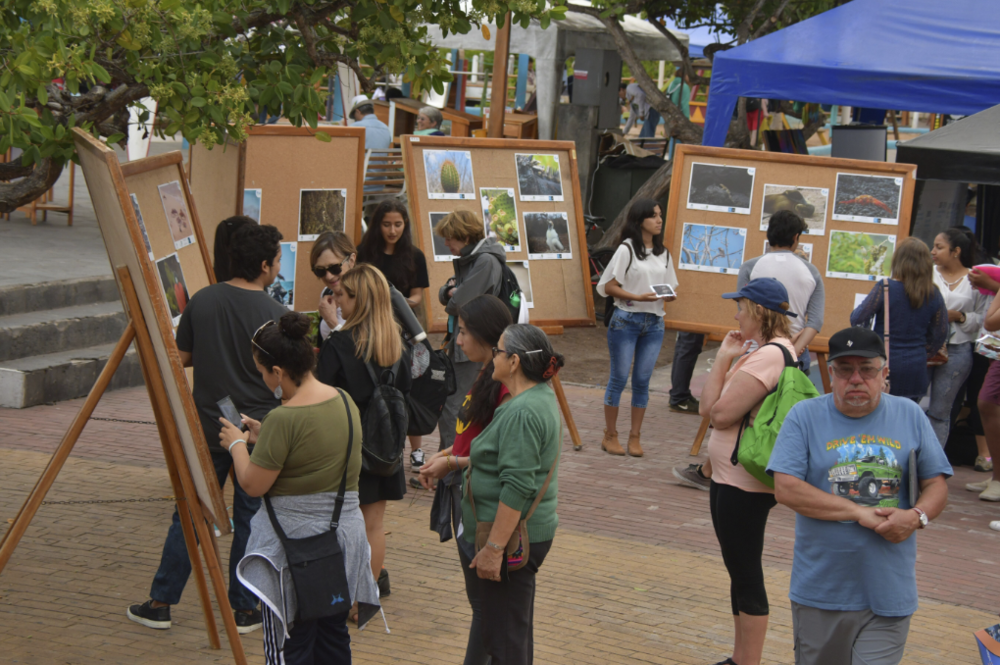 Figure 12. The "Galapagos: 40 Years of Heritage" photo exhibit. Photo: Diego Bermeo
During a 2016 event hosted by the University of the Arts in Guayaquil, Young Photographer Abraham Bonilla spoke about the importance of program: "Last year we shared photographs of our islands at the Casa de Cultura in Quito, where approximately 200 students from different schools came to see them. We took the opportunity to spread the idea of how much fun it can be to care for nature through photography."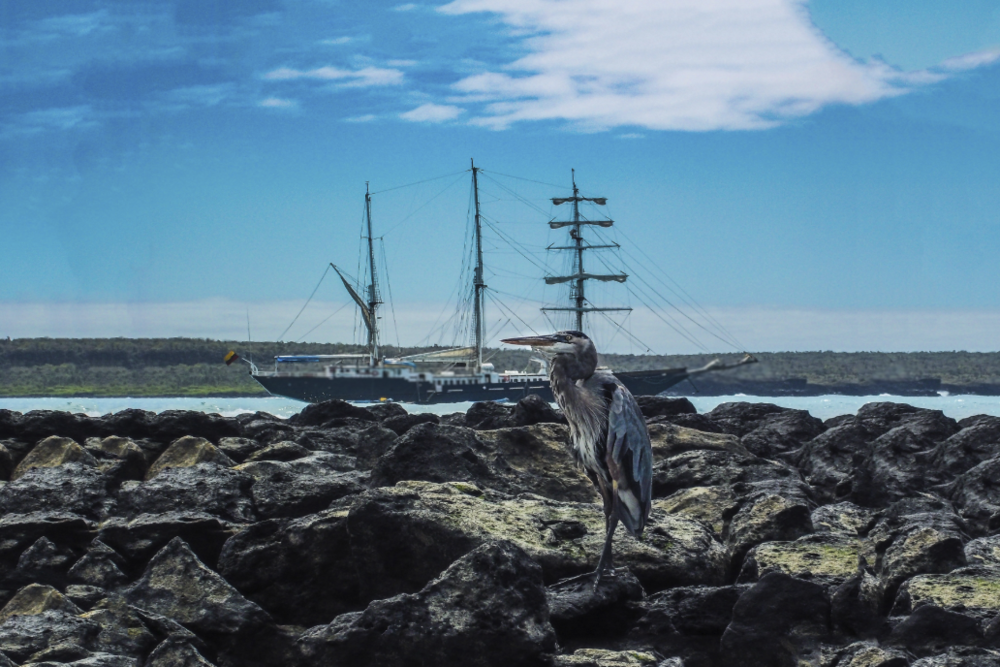 Figure 13. "Passivity and charm," a photograph exhibited during the Interactos exhibit in 2016. Photo: Abraham Bonilla – Young Photographer
Subsequent exhibits in 2016 and 2017 provided the opportunity to share a different conservation vision with the Galapagos community and with people from other parts of Ecuador – a vision expressed through the artwork of our youth. The Galapagos al Natural exhibit took place at the Casa de Cultura in Guayas in November 2016 and in Puerto Ayora in March 2017.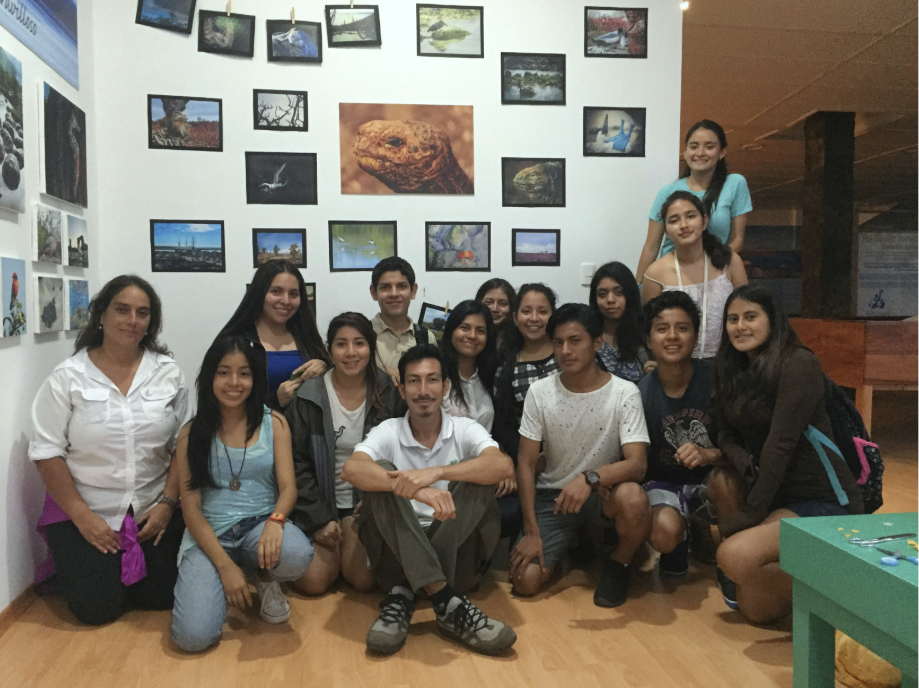 Figure 14. Permanent gallery in the Charles Darwin Exhibition Hall. Photo: Diego Bermeo
The quality of our work, combined with the concept of photography as a conservation tool, has also attracted the support of the Charles Darwin Foundation. The Foundation's director, Arturo Izurieta, assigned space in the Charles Darwin Exhibition Hall for the Young Photographers to install a permanent gallery, with the goal of strengthening initiatives that connect conservation and education.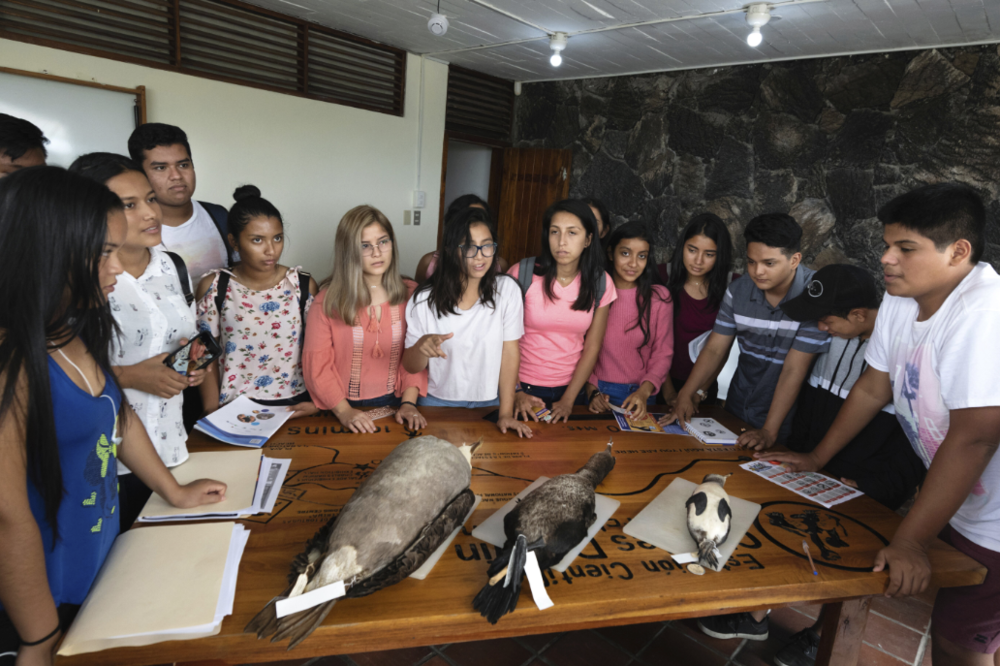 Figure 15. Scientific lecture about seabirds at the Charles Darwin Foundation. Photo: Diego Bermeo
Socially responsible tour operators, such as Ecoventura, Lindblad Expeditions and Metropolitan Touring, have also invested in the program, allocating three double cabins on their boats for a photography cruise for the most outstanding Young Photographers from the 2016, 2017 and 2018 cohorts.
The good news continued in May 2018 when Lindblad-National Geographic's Small Grants Fund for Local Conservation and Sustainable Development recommended supporting the Young Photographers of Galapagos. The selection committee noted, "Young Photographers of Galapagos is a strong program that identifies and develops leaders in the local community, advances environmental education, and promotes Galapagos conservation."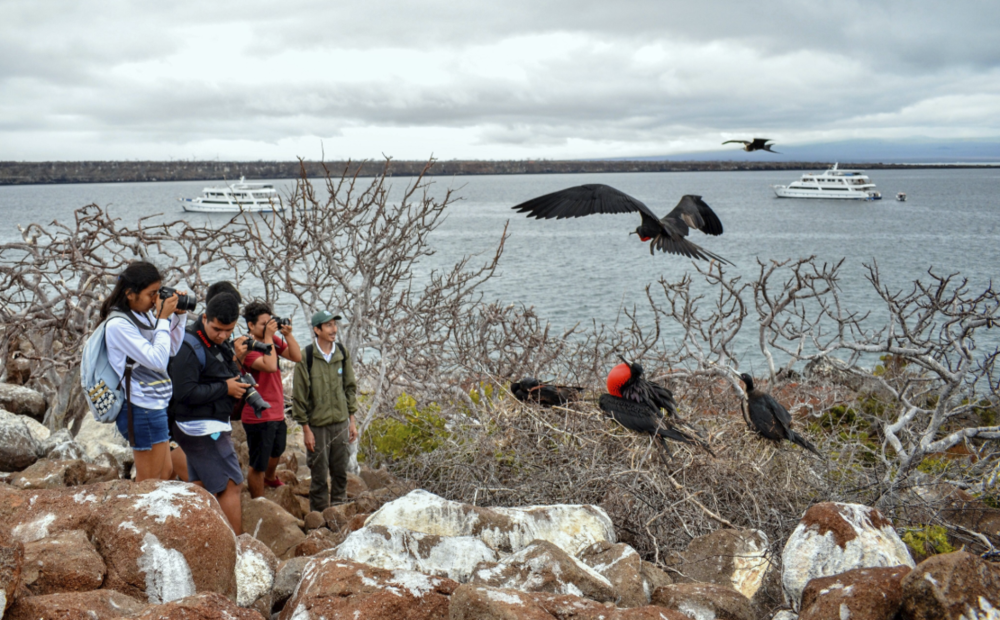 Figure 16. Field trip to North Seymour Island. Photo: Andrés Morales
PHOTOGRAPHER-AMBASSADORS
Many students have also become conservation ambassadors. During each exhibit they share the message that all ecosystems require protection — especially those as fragile as Galapagos.
Figure 17. Mariasol Rojas shares her experiences at the Luis Noboa Naranjo Museum. Photo: Andrés Morales
Over four years, 56 students from the Colegio Nacional Galápagos and three from San Francisco de Asís in Puerto Ayora have participated in the Young Photographers of Galapagos program. An additional 35 students at the Unidad Educativa de San Cristóbal joined a 2017 workshop focused on exchanging experiences and knowledge about photography and conservation issues.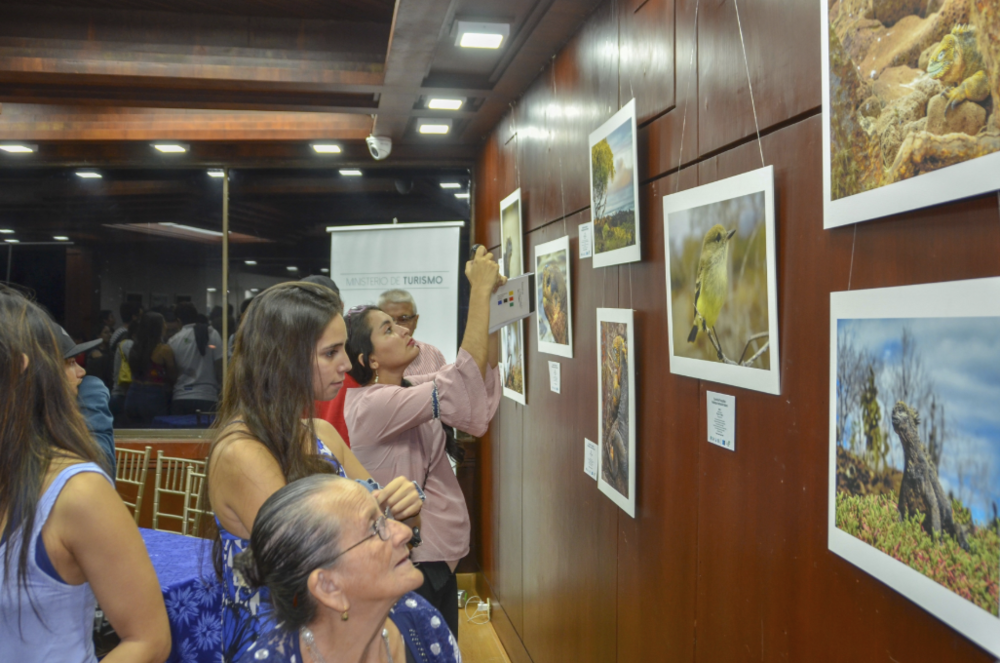 Figure 18. Inauguration of the "Galapagos Natural Inspiration" exhibit in 2018. Photo: Andrés Morales
Between December 2014 and October 2018, Young Photographers visited 20% of the terrestrial and marine visitor sites in Galapagos, including North Seymour, Punta Vicente Roca, Punta Espinoza, Caleta Tagus, Bahía Urbina, Champion, Punta Cormorant, Lobería, Cerro Brujo, León Dormido, Punta Pitt, Punta Suárez, Plaza Sur, Las Bachas, Los Gemelos, Las Ninfas, Cerro Dragón, Media Luna, El Chato, El Junco, Puerto Chino, Caleta Tortuga Negra, Rábida, Bahía Darwin, El Barranco, Playa de los Perros, Punta Carola, Concha Perla, and the Galapagos National Park tortoise breeding centers. They also visited management sites like Saca Calzón, Pozas de las Azules, La Torta, Cerro Helechos and Venecia.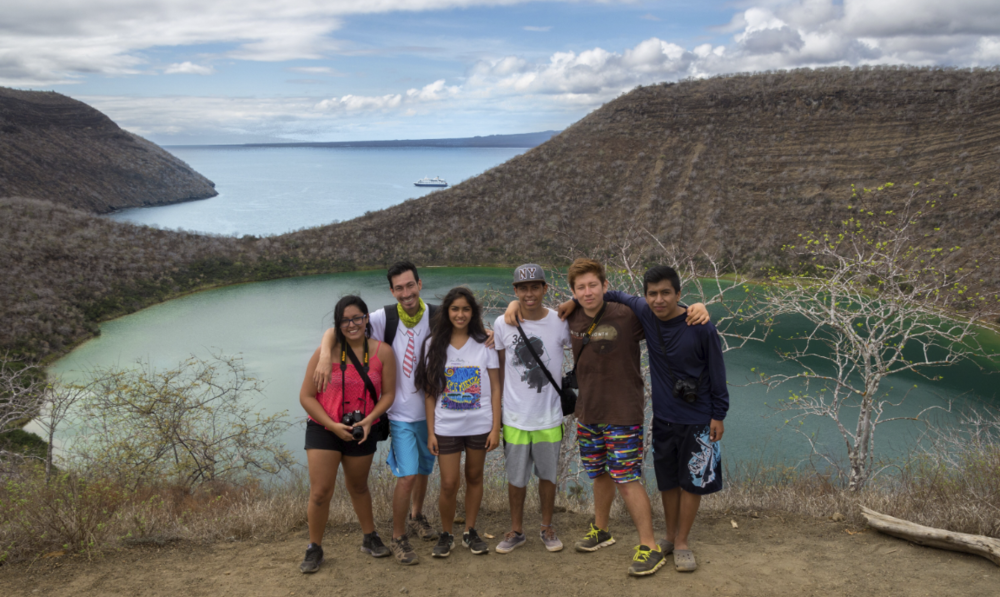 Figure 19. First field expedition aboard a cruise ship (Santa Cruz II). Photo: Diego Bermeo
Whereas the 2017 Naveducando survey found that only seven of 10 children in Galapagos under the age of 12 knew an island other than their home, this program has provided participants the opportunity to visit 11 islands in the Archipelago: Isabela, San Cristóbal, Santa Cruz, Floreana, Fernandina, Santiago, Plaza Sur, Bartolomé, Genoese, Española and Rábida.
RECOMMENDATIONS FOR THE FUTURE 
The Young Photographers of Galapagos program could reach more schools and students from islands beyond Santa Cruz. But this will require more professional photographers to become instructors, willing to work afterhours and on weekends. It will also require more photography equipment for students. 
Fundraising is an essential part of the program, due to the cost of semi-professional cameras and interchangeable lenses, as well as the high costs of land and boat transportation associated with many field trips.   
When we ask students how the program could be strengthened and improved, they say that they hope that local authorities will make it easier for them to gain access to public spaces to practice and exhibit their art, by treating their access requests as coming from an organized youth group. Students also suggest the revision of institutional and public policies to strengthen youth initiatives and provide necessary funding. 
The 59 students who have participated in this program now know more about Galapagos and conservation. They have come to love the paradise in which they live a little more, and have become voices for nature through their artistic vision.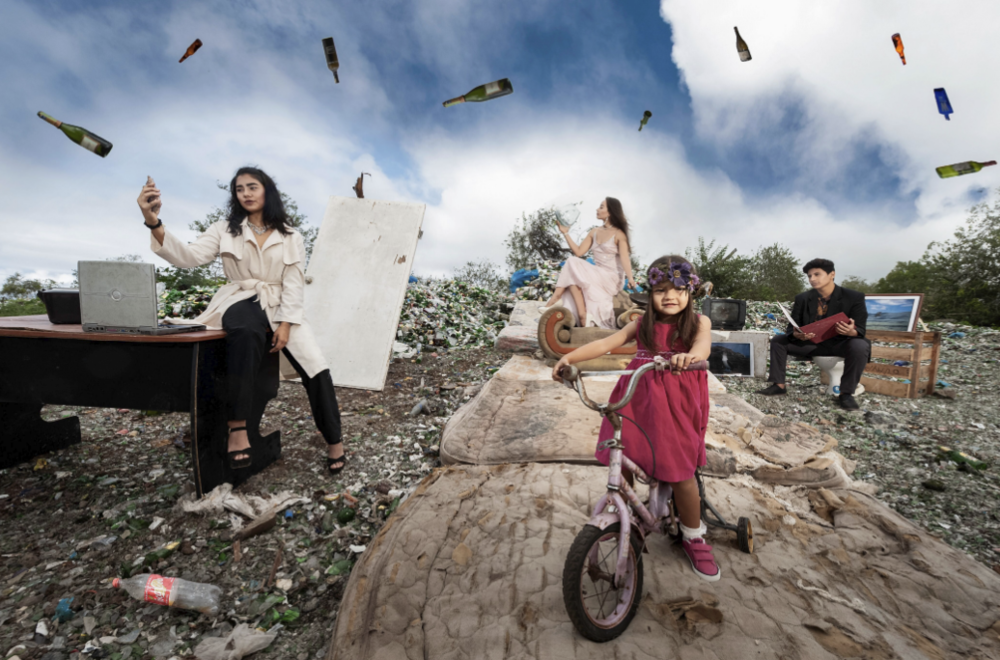 Figure 20. Photo essay on consumerism produced by students in the 2018 cohort in the Fabricio Valverde Recycling Center. Photo: Diego Bermeo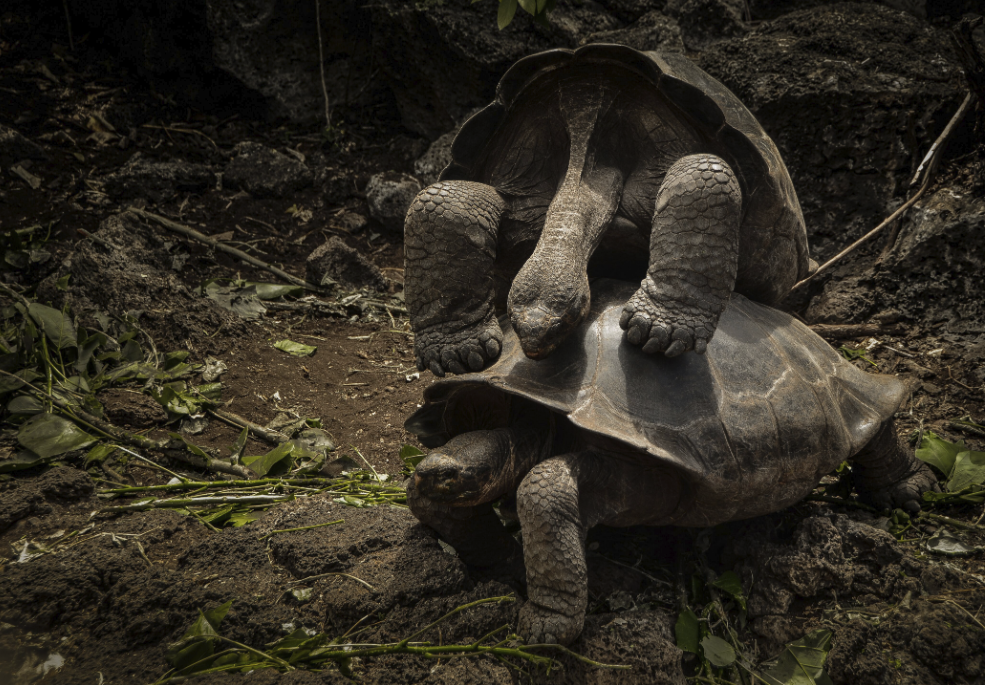 Figure 21. Natural selection. Inside Galapagos 2015. Photo: Joshua Navarrete – Young Photographer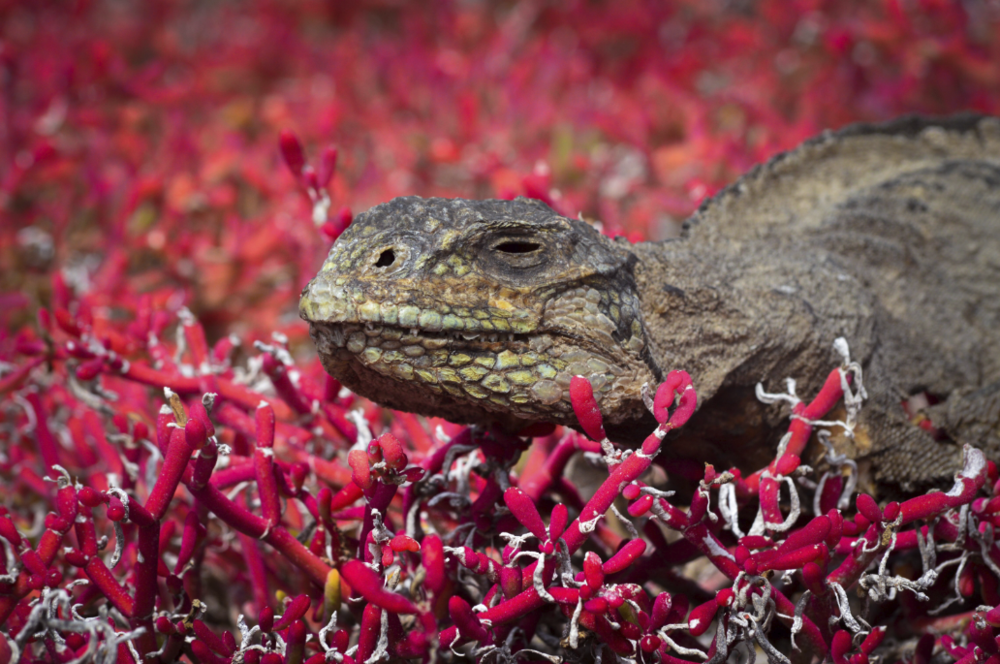 Figure 22. Still Life. Galapagos al Natural 2016. Photo: Andrés Tapia – Young Photographer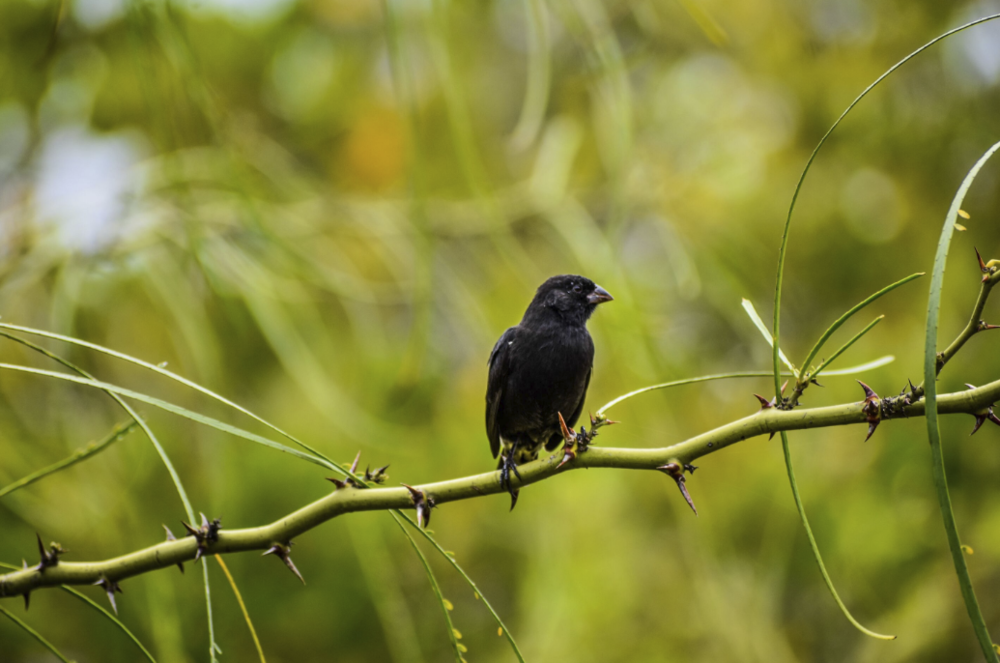 Figure 23. Spectator on a long walk. Galapagos 2017. Photo: Hoppe Quevedo – Young Photographer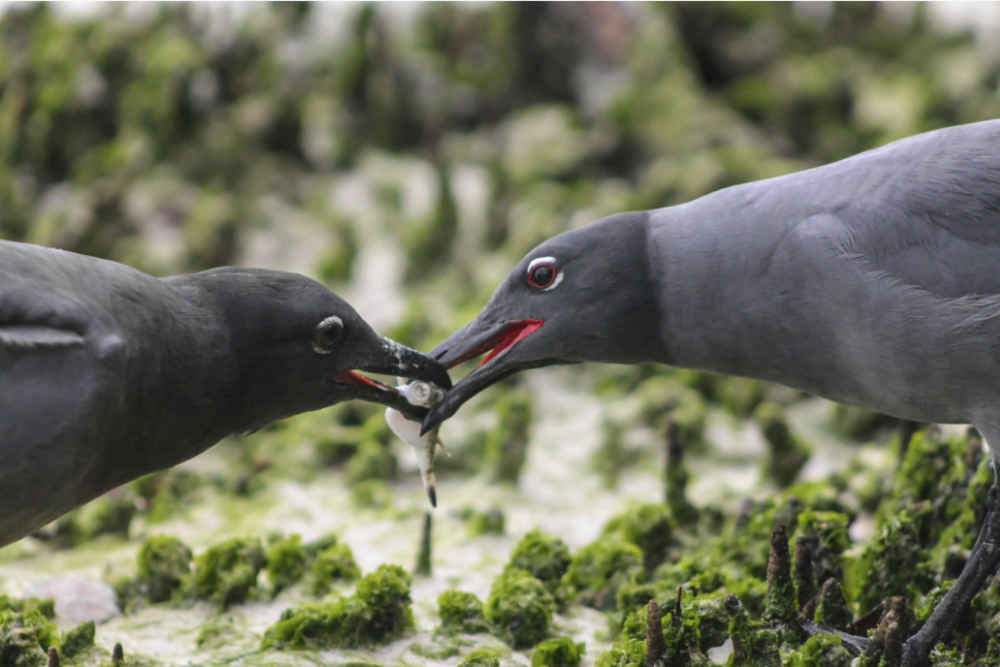 Figure 24. Love. Galapagos Natural Inspiration. Photo: Daniela Taipe – Young Photographer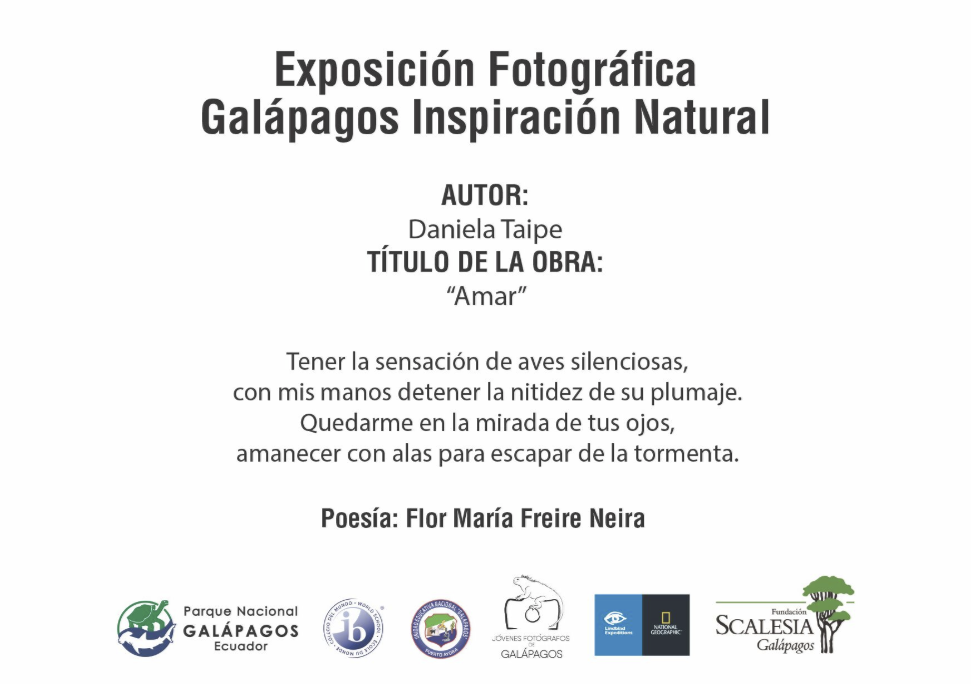 Figure 25. Poems from Galapagos authors inspired by the photographs of the Young Photographers in the Galápagos Natural Inspiration exhibit.